5 of the best mood-boosting houseplants
With garden centres open again, we can now more easily benefit from the joys of plant parenting whilst continuing to spend time at home.
Image: Sofology 
You don't need a garden – filling your home with plants (or simply popping a few pots on your windowsill or balcony) is not only a great way to brighten up your home, helping to relieve stress, reduce tiredness, boost energy and improve wellbeing.
Isabelle Palmer, author of 'Houseplants' has teamed up with the experts at Always Kalanchoe to reveal her 5 best mood-boosting houseplants…
1. Kalanchoe blossfeldiana (Flaming Katy)
Image: Always Kalanchoe
Colour really can make you happy, and with its long lasting colourful blooms, a Kalanchoe 'Flaming Katy' is an easy way to add a vibrant pop of colour to your home. This plant is also a night-time oxygenator, meaning it releases oxygen at night for a deeper and more restful sleep.
2. Pilea Peperomiodes (The friendship plant)
Image: Crocus
The Friendshp Plant is a cheerful plant with distinctive round leaves that capture attention and lift the spirits. It's also prolific at growing plantlets that you can propagate to share the plant love with friends.
3. Monstera Deliciosa (Swiss Cheese plant)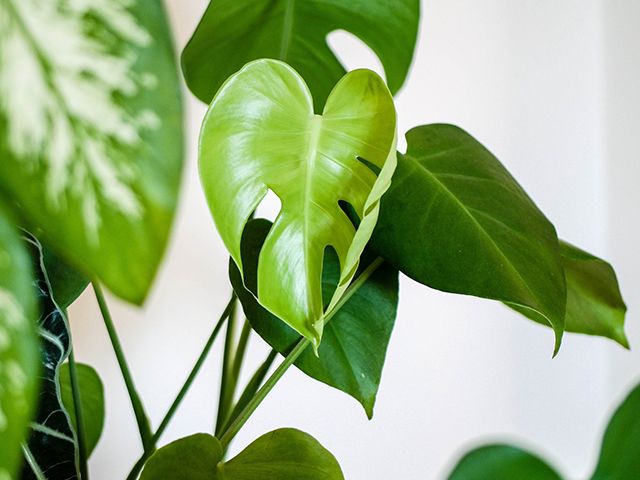 Image: Pixabay
Monstera Deliciosa is a big happy plant to have in your home. It works well with a variety of interiors and adds personality to any space, making it feel warm and welcoming. With its big leaves that transport you back straight to the 1970s, it also has a cool retro vibe to it.
4. Grevillea Robusta
Image: Pixabay
These plants always make people smile. The tubular curved flowers come in various happy hues of red, pink and yellow. The leaves resemble some types of rosemary and have a slightly woolly coating on grey-ish green foliage.
5. Kalanchoe Pink Meadow
Image: Pixabay
With its pretty sprays of pale pink flowers, Kalanchoe 'Pink Meadow' is a soothing and calming plant to help you feel relaxed and nurtured. As a succulent, the added benefit of kalanchoes is that they are easy to look after and only require watering once a week or so, perfect for those who are new to 'plant parenting'!
Do houseplants lift your mood? Let us know how you get on on social! Tweet us @goodhomesmag, post a comment on our Facebook page or tag us on Instagram @goodhomesmag! 
RELATED ARTICLES