5 decorating ideas for a colourful Christmas tree
Bring some colour into your home this festive season with a joyfully vibrant Christmas scheme.
Image: John Lewis & Partners
Long gone are the days when Christmas schemes were just red and green or snowy white – now, the brighter the better as far as we're concerned. If you want to bring colour to your scheme in a way that brings joy to your home over Christmas, we've got some ideas perfect for you.
Choose a colourful tree
Image: Sainsbury's Home 
Once upon a time a coloured tree may have been considered a little on the tacky side, but with a bold colour mixing a huge interior trend right now, we're expecting these to pop up all over Instagram this year.
Choose a colourful theme
Image: Dunelm
Strict colour schemes are overrated! We love a looser palette for a Christmas decorating scheme – not only does it help your tree feel more eclectic, as if you've collected the decorations over years and years, it means you can pick up the baubles you truly love. And with so many amazing baubles around this year, you'll be glad for the freedom!
Choose colourful lights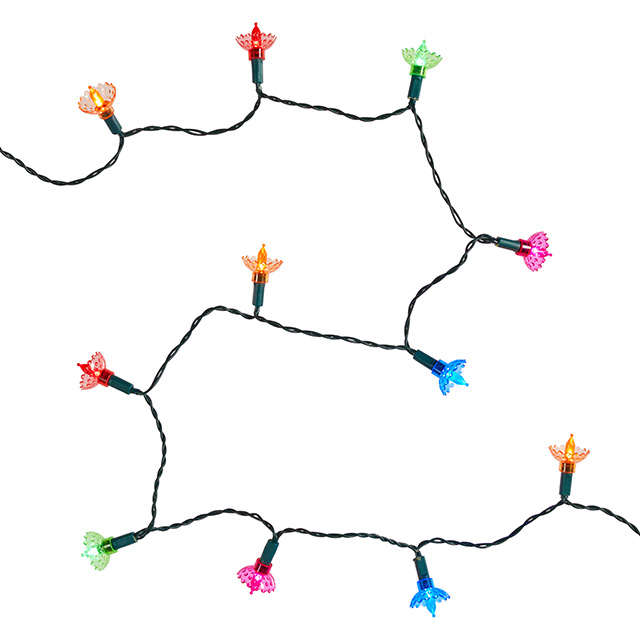 Image: Lights4Fun
Warm white lights are a safe bet, but they're not for everyone. This style of lights, available from Lights4Fun, make us feel super nostalgic for the Christmas decorations of our youth!
Create an ombre tree
Image: John Lewis & Partners
For a more ordered way to use a spectrum of colours in your decorating scheme, a gradient tree is super effective. You could choose a whole rainbow, or just your favourite colours.
Jump on the colour changing tree trend
Image: Balsam Hill
We've noticed a lot more of these remote-controlled colour changing trees this year – they can be automatically programmed to create all kinds of patterns and designs on your tree, making a showstopper design as easy as pressing a button.
When are you putting up your Christmas tree this year? Let us know! Tweet us @goodhomesmag or post a comment on our Facebook page.
RELATED ARTICLES: