What is a gonk? Discover the latest Christmas trend for 2020
One of the hottest trends this Christmas is a festive motif that's utterly adorable – the gonk!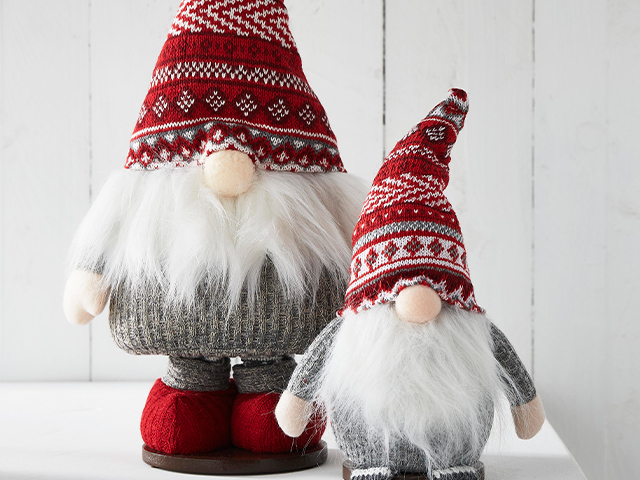 Image: Matalan
Gonk dolls are one of the emerging Christmas trends for 2020 and we are totally in love with them! Characterised by their Nordic-like interpretation of Santa Claus with just their nose and beard on show, gonks have won the hearts of nation.
View this post on Instagram

Instagram star Stacey Solomon is a huge fan and calls her vast collection of gonks 'Norman', a name which perfectly suits their gnome-like appearance.
Lots of high street stores have jumped on the gonk band-wagon including The Range, Aldi and Matalan, which all come with a reasonable price tag. Aldi's retail for just £10!
Image: Aldi
How to style gonks
Gonks make for the perfect festive ornament to fill any awkward gap in your home this Christmas.
Place one either side of a fireplace to make it a standout feature in your living room.
Style up your porch and create a warm welcome this Christmas with a standing gonk.
Group three gonks together that are different heights to create your own little family!
Display one or two under your Christmas tree to hide the base of the tree as well as adding some festive cheer.
Cosy up your bedroom by styling up a festive corner with a cosy blanket, some festive decorations and of course, a gonk.
What do you think of gonks? Tweet us @goodhomesmag or post a comment on our Facebook page. 
RELATED ARTICLES