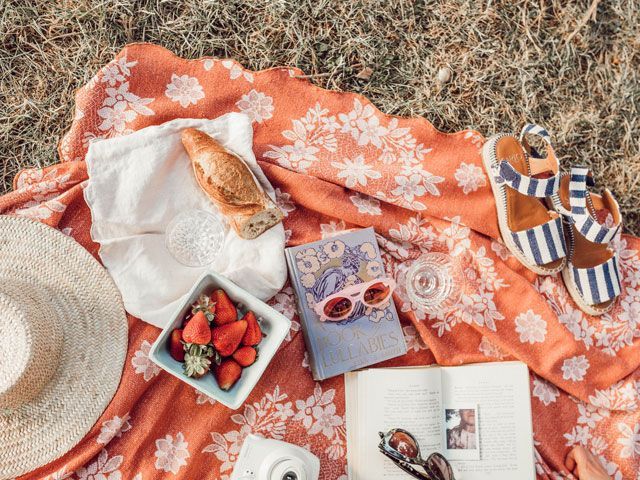 7 handy picnic accessories you didn't know you needed
June 24, 2019
Take your picnic to the next level this summer with these cool and clever picnic accessories.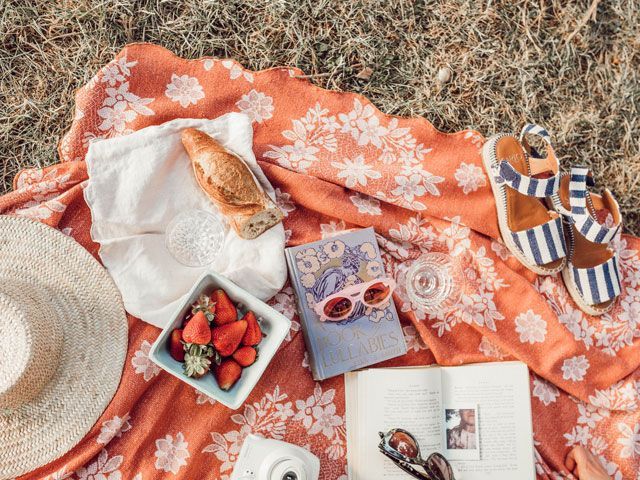 Image: Liana Mikah, Unsplash
Does anything beat a picnic in the park on a hot summer's day? Picnics have been a favourite summer pastime since forever, but no longer are they just about checkered blankets and wicker baskets.
We've found 7 handy picnic accessories that'll bring your picnic up to date and make it stand out from the rest. From practical cooking equipment that will help you prepare a picnic feast, to the latest entertainment, you'll be adding at least one of these picnic gadgets to your summer wish list, if not all of them…
 Portable Charcoal BBQ
Image: Robert Dyas
Picnic, BBQ, same thing with this Outback portable charcoal BBQ. With a strong, stainless steel build and two grills, you can cook for the whole family in style. The handle makes it easy to transport, as well as the lockable hood which means you can load up the charcoal before you leave and not worry about it falling out on the way, £29.99, Robert Dyas.
Portable Pizza Oven
Image: Lakeland
Another nifty picnic cooking accessory is this Ooni 3 Wood-Fired Outdoor Pizza Oven. Powered by wood pellets, which heat up the pizza stone inside, this oven can cook pizzas in 60 seconds. Not only that, it can be used for steak, roasted veggies and even cookies for the kids – no more boring sandwiches, £176.25, Lakeland.
Folding picnic bench
Image: Wayfair
This stylish wooden folding picnic bench is great for those looking for a more comfortable picnic dining experience. It seats four, has a hole for a parasol to keep you cool and is weather resistant – so don't worry if the summer weather takes a turn, £54.99, Wayfair.
Outdoor Drinks Holder Set
Image: Amazon
More of a posh picnic person? These classy outdoor drink holders are the perfect picnic accessory for holding your bottle and wine glasses steady and preventing any spills. Just stick them in the sand or grass and relax, £9.99, Amazon.
Ultimate Ears Portable Bluetooth Speaker
Image: Argos
A picnic isn't complete without some summer tunes, which makes Bluetooth speakers essential picnic accessories. There are a lot of great portable Bluetooth speakers out there at the moment, but what makes the Ultimate Ears WONDERBOOM speaker stand out is its ability to pair with another speaker. So, if you want to take your party in the park to the next level, grab two speakers and spread them out to pump up the volume and get the party going, £49.99, Argos.
Inflatable Lounge Chair
Image: Amara
Looking for a more comfortable alternative to camping chairs? This inflatable neon pink lounge chair has the perfect angle to keep you feeling relaxed for the whole day, and is easy to blow-up and deflate. You'll have to get someone to pass you the drinks, because you won't be getting up, £40, Amara.
Molkky Outdoor Game
Image: Amazon
Rounders and football are fun but if you want something a bit different, and a little less active, Molkky is a great picnic game that everyone can play. It's a tactical game that involves knocking over numbered wooden pins to reach a score of 50, but there's a twist. The pins will move further apart with every turn and if you don't get dead on 50 your score goes back to 25 and you have to work your way back up. It's popular, addictive and sure to liven up your picnic, £22.49, Amazon.
Which of these picnic accessories are you adding to your wish list? Tweet us @goodhomesmag or post a comment on our Facebook page.
RELATED ARTICLES