Top tips for buying an eco wood burning stove to comply with Clean Air Strategy
To celebrate the launch of their new Ecodesign collection, pioneering Woodwarm Stoves share their top tips for buying an eco friendly wood burning stove that complies with the UK Government's Clean Air Strategy.
PROMOTED FEATURE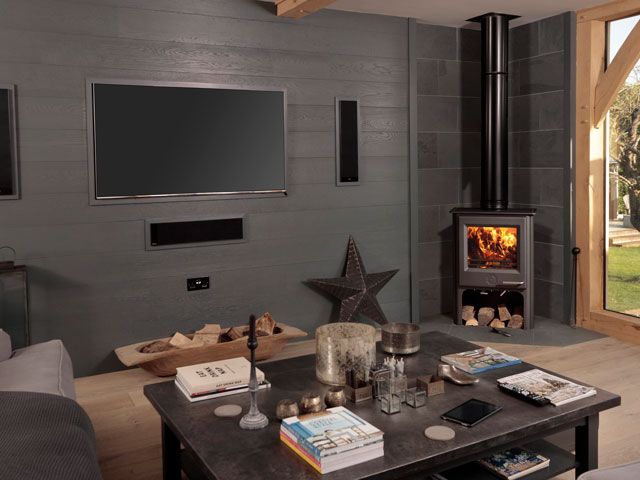 Image: Woodwarm Stoves
You may have heard about the Government's Clean Air Strategy which is scheduled to come into force in 2022. But have you any idea how it might impact you?
If you're considering investing in a new woodburning stove, it may very well do.
From 2022 all new woodburning stoves will need to conform to the regulations set out in the Clean Air Strategy. Stoves will need to be built with various features to reduce emissions caused from wood burning.
One company that has been dedicated to building woodburning stoves for over 40 years and has been working tirelessly behind the scenes to meet the new Government targets, is Devon based Woodwarm Stoves.
Image: Woodwarm Stoves
After many years of research and development, the team at Woodwarm have launched their new Ecodesign collection which combines a highly advanced air wash and tertiary air system within the combustion chamber ensuring ultra-low emissions.
We asked Woodwarm Stoves for their top tips for buying an eco-friendly woodburning stove:
You'll find plenty of offers online on woodburning stoves may look very tempting but be aware that many of these could be cheap, not well made and may not have been future proofed in preparation for the Clean Air Act in 2022.
Always employ a qualified installer to fit your stove.A correctly fitted stove with the right sized flue will ensure your stove works to its maximum efficiency.
Live in a smoke free zone?No worries. The new Woodwarm EcoDesign Ready collection is approved for use in smoke controlled areas.Alternatively, why not consider the Woodwarm gas range, also available in a number of different styles?
So if you choose to invest in Woodwarm's EcoDesign Ready Woodwarm Stove, you are not only future-proofing your purchase but you can also continue to enjoy all the benefits of a woodburning stove for many years to come. not only does the new collection meet the requirements of the Clean Air Strategy, it exceeds it too, without any compromise on quality – a priority on which Woodwarm has built its much-lauded reputation.
Image: Woodwarm Stoves
What's more, basedin the heart of rural Devon, surrounded by trees, nature and animals, the environment has always been at the forefront of Woodwarm's ethos; and it is very much because of their commitment to the environment that they have forged a partnership with UK charity, TreesforCities.org; an organisation that is dedicated to improving lives through the planting of trees.
If you buy a Woodwarm Eco Design Stove, Woodwarm will plant a tree through Trees for Cities to help work towards a greener UK.
Whatever your interior design look, there's a stove in the new Woodwarm Collection to match your style. The Phoenix Eco-Design collection offers 17 different variationsto choose from in varying heights, depths, colours and heat outputs, to suit any sized room and style of interior. They are also exceptionally easy to light and control.