Top picks from Accessorize's first ever wallpaper range
From bold botanicals to mesmerizing metallics, see what stands out from Accessorize's debut wallpaper collection.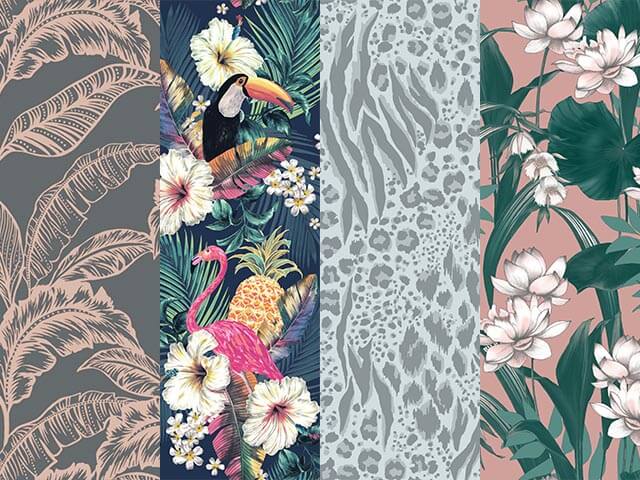 High street fashion and lifestyle brand Accessorize has unveiled its first ever range of wallpapers at World of Wallpaper and Wallpaper Direct. The collection includes 13 different designs which have been carefully curated to incorporate 2019's hottest trends and to suit all types of homes; from modern open-plan spaces to more traditional styling.
The collection mainly focuses around a tropical, botanical theme, but avid Accessorize fans may find the patterns familiar as they were created using signature Accessorize prints, recoloured and reimagined in some cases to reflect key interior trends and colours.
With all of them coming in at a purse-friendly £30 per roll, here are our top picks we think you'll love as much as we do…
Celeste in blush pink
Image: Accessorize
We've already seen leaf prints against a blush pink backdrop do well with the likes of M&S's sell-out bed set, so there's no doubt the Celeste wallpaper will be just as popular. This combo of colours and use of lotus flowers creates a calming oriental vibe, perfect for any bedroom or den.
Savannah in grey
Image: Accessorize
Accessorize have put the biggest fashion and home colour trends together to create the ultimate 2019 wallpaper, Savannah. While the grey would sit well with Mrs Hinch and her greyscale home decor, the greige version is just as charming and perfect for those looking for something a little brighter. Either way, both feature metallics which add shimmer and shine in different light.
Mozambique in grey and metallic rose
Image: Accessorize
Also playing on current trends is the Mozambique print which comes in four colourways including grey and metallic rose. This is one of the more versatile tropical prints in the collection that can be styled to suit contemporary and more traditional interiors alike.
Maui
Image: Accessorize
The tropical trend is set to extend well into 2020, which is why the Maui print doesn't hold back. With palms, toucans and flamingos used in an alternating pattern, you can't get a more tropical wallpaper print than this. So, slap it on your feature wall and relax in your own oasis.
Camden brick wallpaper in light grey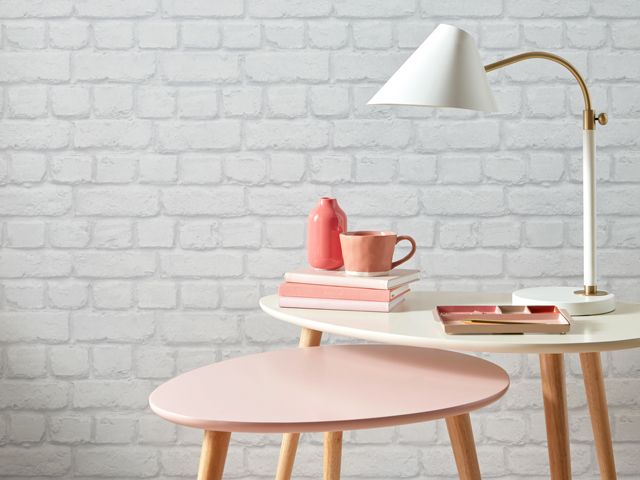 Image: Accessorize
Effortlessly cool, this white-washed brickwork design is the perfect choice for chic modern interiors. The light grey colourway keeps things neutral for any existing colour schemes and would work particaularly well in a hallway or an open plan kitchen diner.
Which is your favourite Accessorize wallpaper print? Tweet us @goodhomesmag or post a comment on our Facebook page.
RELATED ARTICLES