5 clever storage ideas for a clutter-free home
Make your home more organised with sleek storage solutions and space saving ideas from the furniture specialists at Oak Furniture Land
PROMOTIONAL FEATURE
Image: Oak Furniture Land 
Of all the seasons, it's spring that signals fresh starts. Rolling up our sleeves after a long winter of hunkering down, top of the list of jobs for many of us will be getting to grips with all the clutter we've accumulated over the past few months.
We're all familiar with the phrase "less is more" but if you're struggling with the pared-back approach, chances are you're on the look out for stylish storage solutions that will make it easier to keep on top of tidying.
Our Good Homes roomset sponsor, Oak Furniture Land have rounded up a selection of their favourite carefully crafted, natural oak and hardwood pieces that blend form and function to give everyday items a beautiful new home.
Make a good first impression with a tidy hallway
Image: Oak Furniture Land
A drop zone for the comings and goings of any busy household, it's easy for hallways to become a magnet for mess but with a little TLC you can transform these first impressions. This slim, sturdy solid oak console table has a design that's ideal for rooms or areas where space is at a premium but you still crave some sense of order.
Keys, post, paperwork, phones and other essentials can be kept in the drawers while the low slung shelf will accommodate baskets for shoes and bags so they're neatly out of the way. Use the top of the table to create a focal point with a lamp, some photos or a plant.
Take the relaxed approach to reorganising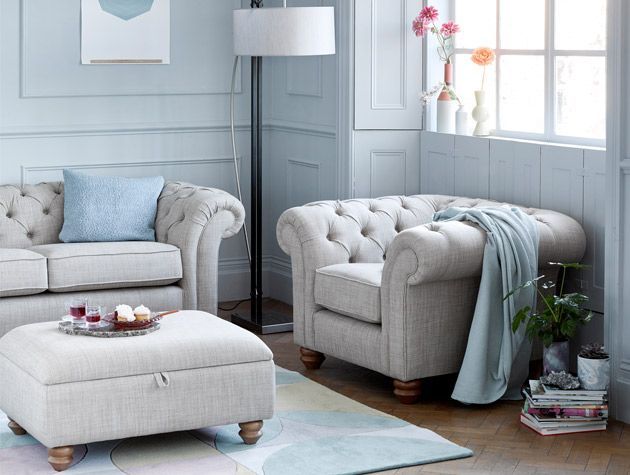 Image: Oak Furniture Land 
The best storage pieces are often the ones that do two jobs at once. Set on solid oak feet, this clever stool, upholstered in a hardwearing linen-style fabric, conceals a roomy compartment that's ideal for books, box sets or a blanket if you want to cosy up.
Keep on top of tidying
Image: Oak Furniture Land
At home in the bedroom, study or on the landing, a handy 5-drawer unit like this one here provides bags of room while saving on valuable floor space. For storage you'll be able to use and enjoy for years to come, look for drawers with dovetail joints and solid hardwood backs and bases and runners rather than plywood or other alternatives that won't have the same strength or durability.
Fans of dark wood furniture will love the classic influences and lustrous finish on this solid acacia piece from the Cranbrook collection which looks striking in bolder colour schemes.
Give pride of place to precious things
Image: Oak Furniture Land 
Sometimes we have things in our home that we hang on to because they're pretty or have sentimental value; others we need because they are practical. A welsh dresser, like this painted hardwood piece from Oak Furniture Land's Shutter collection, gives you the best of both worlds letting you showcase the bits that are too beautiful to hide away while giving you plenty of space to stow the stuff that's less Insta-worthy.
Ideal in a kitchen or dining room, it combines robust open shelving and secure glazed cabinets with a generous brushed solid oak counter top, drawers and spacious louvre panelled cupboards.
Put a lid on clutter
Image: Oak Furniture Land 
Whether it's to keep toys tidy, a designated space for sports gear or somewhere for bulky bedding to live, a solid oak chest offers a versatile storage solution. Invest in a quality piece that's been well made and it will have timeless appeal and longevity. The gorgeous grain on this blanket box has been treated with an antique finish that protects the timber against daily wear and tear.
If you think it's too lovely to sit at the bottom of your bed or in your hallway, it will happily double up as a coffee table or a bench if you ever need extra seating when you're entertaining. The hinged lid has a metal stay which helps keep the box secure when it's open making it easy to access. It's also helpful if you have little ones with curious fingers.
RELATED ARTICLES