5 summer kitchen gadgets you need
Essential summer kitchen gadgets for whipping up fresh breakfast smoothies, light lunchtime salads, and indulgent late-night ice creams.
Image: Kilner
With summer well and truly here, it's time to pop away the pie dish and slow cooker for the foreseeable future. Moreover, it's time for glazed hot-wings, crispy fried tofu salads, and lots of fruity drinks (with or without alcohol!)
These five essential summer kitchen gadgets are sure to help you whip up all the delicious foods and drinks needed for a summer of socialising.
Image: VonHaus
Whether you fancy a tangy lemon sorbet, fruity frozen yoghurt, or an indulgent bowl of butterscotch ice-cream, this speedy machine has you covered. Wait just an hour, and then the easily removable bowl will be filled with up to one litre of ice-cream – so expect a fully-stocked freezer!
Image: SodaStream
Nothing screams summer quite like swapping the same-old tepid tap water for ice-cold sips of sophisticated sparkling. Opt for a gentle fizz or big bubbles, and enjoy your water on its own or as a delicious mixer. A compact and cordless addition to your countertop, we love the modern design. Plus, the new sage and ice-blue colour ways feel just right for the summer!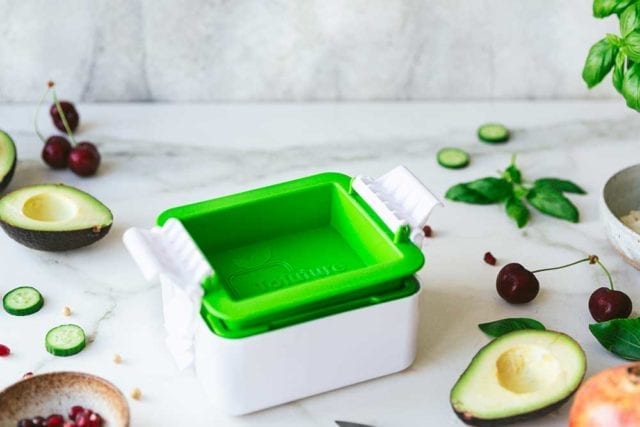 Image: Tofuture
There's no reason for vegans to miss out on the delicious marinades and crispy texture of barbecue foods this summer. The Tofu Press has been designed to soak up excess water, and leave your tofu with the perfect texture and consistency for soaking up a marinade. Just what you need to serve up skewers and salads packed full of flavour!
Image: KitchenAid
Whether you need a post-gym protein smoothie, a fresh dip to accompany your salad, or an abundance of iced cocktails for a summer garden soiree, this blender is up to the challenge. Super powerful, it's got five speed levels, a pulse option, and preset programs for ice crush, icy drinks, and smoothies. We love its retro design and vibrant colours – like minty pistachio.
Image: Kilner
For a fruity and refreshing breakfast that can be easily enjoyed on-the-go, this nifty jar is an airtight and totally transportable essential. We love the idea of layering up our jar with overnight oats and chia jam, and topping it with a handful of fresh berries. The ultimate fresh and summery start to the day!
Which of these summer kitchen gadgets are you most interested in? Tweet us @goodhomesmag or post a comment on our Facebook page.

RELATED ARTICLES
Tags: kitchen gadgets