These outdoor plants will help you sell your house
Amp up your kerb appeal and outdoor spaces to increase the chances of being able to sell your house.
Image: Pixabay
Gardens are a huge selling point of a house purchase for lots of potential buyers. OnBuy found that 67% of people are more inclined to view a house if the garden is up to scratch, as it means less work and better views.
It also found out that certain outdoor plants make potential buyers more likely to purchase a house. Find out which below…
Hydrangeas
Image: Pixabay
Hydrangeas rank first on the list, with 78% of people choosing them as most desirable plant for the garden. These bold flowers may seem high maintenance, but with the correct care, they are fairly easy to grow
Lilies
Image: Pixabay
In second place are lilies – catching the eye of 71% of potential buyers. These flowers return year after year and require minimal care, so they're definitely worth planting to sell your house quicker.
Lavender
 ]
Image: Pixabay
Lavender is the third most desired choice, with the fragrant flowering plant attracting 64% of respondents' attention. The Mediterranean evergreen shrub repels bugs due to its fragrance and it's easy to grow, as long as it is kept away from moist, wet areas
Shrub roses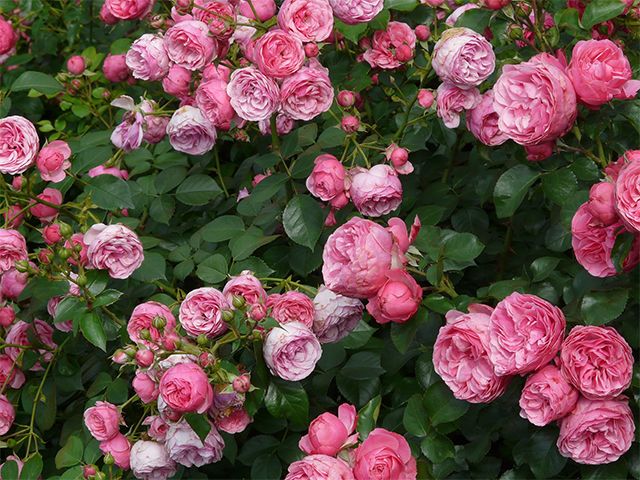 Image: Pixabay
Another popular choice was shrub roses as they bring a country feel to the home, ranking as the fourth most desirable front garden plant. It's important to give shrub roses plenty of water and soak the root at least twice a week in warmer weather.
Acacia dealbata
Image: Pixabay
Acacia dealbata are fluffy yellow, lightly scented ball-shaped flowers which cover the ends of the branches from winter to spring. In the garden, incorporate lots of well-rotted garden compost and stake firmly. To grow in a pot, plant in a loam-based potting compost and keep in a sunny spot.
Do you have any of these plants in your garden? Tweet us @goodhomesmag or post a comment on our Facebook page. 
RELATED ARTICLES